Aegean Bronze Tanning + Skin Perfecting Face + Body Serum
150 mL / 5.07 FL. OZ.
Natural Self Tan! A tanning and skin perfecting serum for immediate glow and lasting tan. As if you stepped off the beaches of Greece. 100% Natural Origin DHA Dermatologically Tested. WARNING: This...
Your Need: Self Tanning
Your Type: All skin types
Our Technology: 100% NATURAL DHA
93.8% Natural Origin Content
RECYCLABLE PACKAGING
CLEAN FORMULAS
ECO FRIENDLY MANUFACTURING PROCESS
Molecular Lab
The Tanning + Skin Perfecting Serum features DHA of 100% natural origin; a tanning agent in high-purity powder form, derived from wheat and sugar beet through a 100% natural fermentation process, that is absolutely skin-friendly and effective. The blend of 4 ultra-nourishing oils from carrot, coconut, chia and avocado provides long-lasting moisturization and improves skin texture, while offering a healthy-looking, sun-kissed glowing effect. Skin is soft and revitalized, as hyaluronic acid forms a hydrating film on its upper layers to minimize transepidermal water loss and improve skin texture, with water-retaining Avena strigosa seed extract enhancing moisturization levels.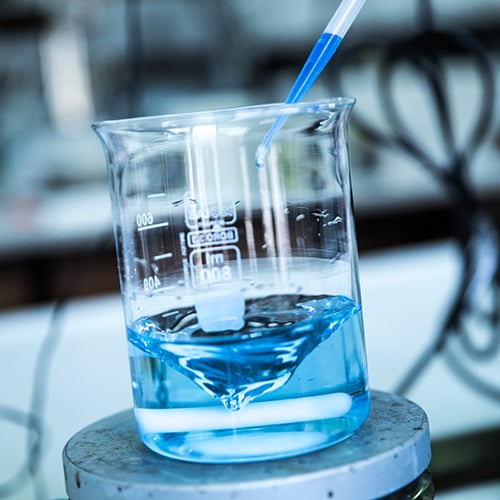 Formulation Lab
Endless Mediterranean Summer Glow.
KORRES Aegean Bronze Tanning + Skin Perfecting Serum with a 100% natural tanning agent, and a subtle aroma, delivers an instant bronze glow and a long-lasting, streak-free, flawless tan. 100% of women loved the flawless finish, natural-looking tan and sun-kissed glow, revealed 24 hours following first application*. Its fast-absorbing, ultra-lightweight and non-sticky texture helps hydrate skin for an even tan.
*Clinical trial / Self-evaluation (panel of 32 women) | 24 hours following first application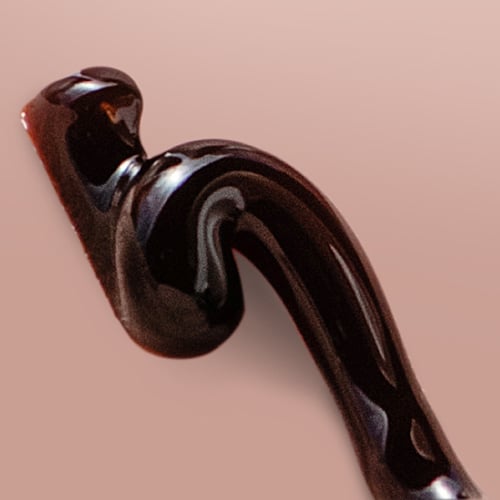 Design Lab
Design inspired by the iconic white of the Aegean islands and the natural beauty of the shades and shapes revealed under the glowing Mediterranean sun. 90% of our packaging across all our product lines is recyclable.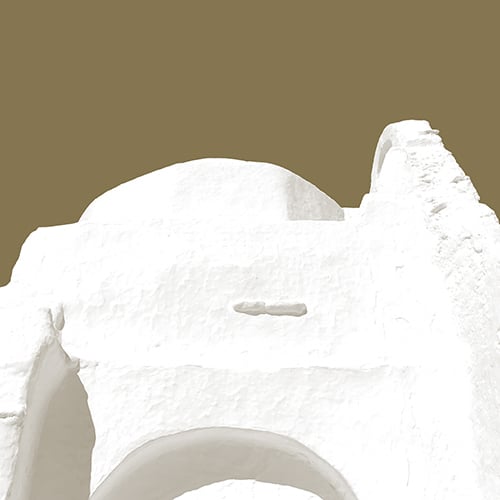 Recycle Lab
At KORRES we collect packaging waste and ensure it is transformed and reused. We wish to turn empties into beautiful recycled objects, offering them and us a second chance. Our Recycle Lab is fully operational in Greece, aspiring to expand across the globe.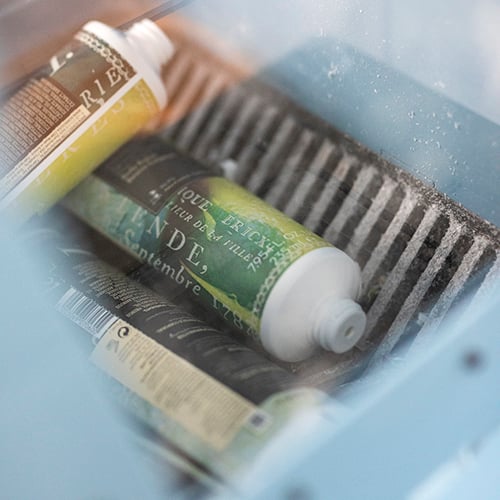 For best results, exfoliate and moisturize your skin prior to application for an even flawless finish that allows the serum to be applied evenly. Pay special attention to hands, elbows, knees, chest, neck.
∙ Make sure to use the gloves provided so the tanning serum does not sink into the inside of your hands.
∙ Apply the serum directly onto your body and facial skin and massage in circular motions for an even application.
∙ Start on larger surface areas and then lightly blend in any product remaining on your hand onto areas like knees and ankles that tend to be dry and absorb more color.
∙ For a more even application, bend elbows and knees where applying.
Use the color of the serum to guide your application evenly over your skin.
Tip: If you want a more subtle glowing tan, mix with your favorite facial or body moisturizer and then apply.

After the application:
∙ Let the serum dry prior to putting clothes on.
∙ The tanning develops gradually for a customizable tan (reaches its maximum in 24hrs), so allow a minimum of 6-8 hours prior to showering.
∙ Shower in warm water to rinse off the instant color guide to reveal your ultimate tan.
∙ To prolong + maintain color, moisturize daily + reapply as required.
∙ You can use the product several days in a row, to build the color intensity

CAUTIONS:
∙ Carry out a patch test 24h prior to use. Do not apply to broken or irritated skin. Avoid contact with lips.
∙ Avoid contact with eyes, hair and clothing.
Gives instant sun-kissed glow*
*90% of women who tried KORRES Aegean Bronze Tanning + Skin Perfecting Face + Body Serum / Self – evaluation test, 32 panelists between 18-45 years old.
AQUA/WATER/ EAU, DIHYDROXYACETONE, ALCOHOL DENAT., POLYSORBATE 20, SODIUM POLYACRYLOYLDIMETHYL TAURATE, ERYTHRULOSE, GLYCERIN, CARAMEL, ASCORBIC ACID, AVENA STRIGOSA SEED EXTRACT, BETA CAROTENE, CITRIC ACID, COCOS NUCIFERA (COCONUT) OIL, DAUCUS CAROTA SATIVA (CARROT) ROOT EXTRACT, ETHYLHEXYLGLYCERIN, HELIANTHUS ANNUUS (SUNFLOWER) SEED OIL, HYDROXYETHYLCELLULOSE, LECITHIN, PERSEA GRATISSIMA (AVOCADO) OIL, POLYGLYCERYL-3 DIISOSTEARATE, SALVIA HISPANICA SEED OIL, SODIUM HYALURONATE, PHENOXYETHANOL, POTASSIUM SORBATE, SODIUM METABISULFITE, PARFUM/FRAGRANCE.