Coconut + Almond Nappy Change Cream 40ml
40 mL / 1.35 FL. OZ.
Rich cream especially formulated for the sensitive baby skin of the diaper area. Powered by carefully selected natural ingredients and high purity zinc oxide that acts as a protective waterproof fi...
Your Need: Diaper Change
Your Type: Ideal for sensitive skin
96.3% Natural Origin Content
RECYCLABLE PACKAGING
CLEAN FORMULAS
ECO FRIENDLY MANUFACTURING PROCESS
Molecular Lab
High purity coconut and almond oils are amongst the safest and thoroughly researched natural ingredients for babies. High purity coconut oil, rich in fatty acids, improves hydration levels of sensitive baby skin, restraining water loss, and helping maintain its healthy look, without the risk of irritations. Equally safe, high purity almond oil -a source of vitamins, minerals and linoleic acid- moisturizes, nourishing and comforting dry skin, keeping it soft. Our Nappy Change Cream is powered by high purity zinc oxide that acts as a protective waterproof film against irritations and nappy rashes.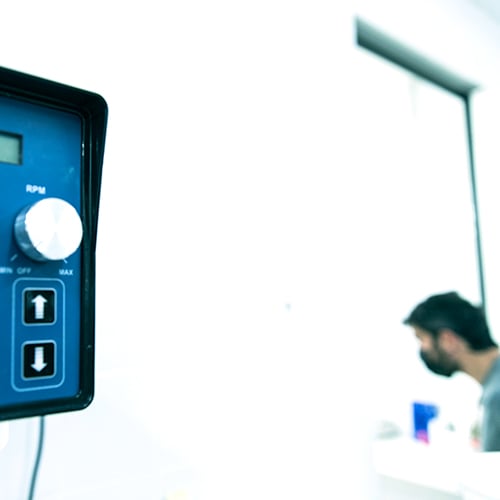 Formulation Lab
"Our Baby collection is formulated with pure natural ingredients, selected following rigorous toxicological assessment and purity controls, allowing the development of a minimal formula with a very high percentage of natural content, that is very well tolerated by babies. Final product minimizes the risk of allergic reactions. Developed with carefully selected, well tolerated preservatives for ultimate product safety, and with allergen free fragrance*. Our efficacious baby products can be safely used since birth, following assessment based on strict protocols of a series of in vitro and in vivo studies. The mild Nappy Change Cream powered by a caring blend of coconut and almond oils, shea butter, and zinc oxide, nourishes skin, keeping it soft. *Fragrance free of substances identified by the SCCS (SCCS/1459/11) and CLP (Classification, Labelling and Packaging) regulation as likely to cause allergic reactions/allergens of concern."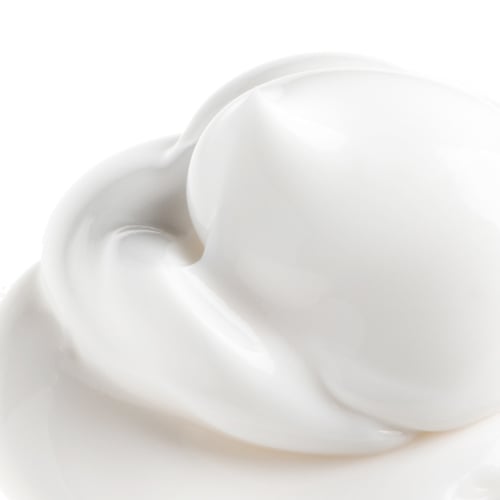 Design Lab
"The KORRES Baby universe is filled with love and affection, inspired by the verses of our traditional lullabies, part of our childhood memories and of Greek tradition -our ever-lasting source of inspiration. 90% of our packaging across all our product lines is recyclable. Paper packaging is FSC certified (Forest Stewardship Council); the 'tree-tick' symbol indicates that the paper has been sustainably sourced, ensuring forest growth and contributing to an overall ecosystem balance. "
Recycle Lab
At KORRES we collect packaging waste and ensure it is transformed and reused. We wish to turn empties into beautiful recycled objects, offering them and us a second chance. Our Recycle Lab is fully operational in Greece, aspiring to expand across the globe.
Αt each diaper change, apply a thick layer to clean, dry skin. In case of oozing or persistent wounds, seek medical advice.
AQUA/WATER/EAU, CAPRYLIC/CAPRIC TRIGLYCERIDE, ZINC OXIDE, COCO-CAPRYLATE/CAPRATE, POLYGLYCERYL-3 POLYRICINOLEATE, CAPRYLYL CAPRYLATE/CAPRATE, GLYCERIN, SYNTHETIC BEESWAX, BUTYROSPERMUM PARKII (SHEA) BUTTER, GLYCERYL OLEATE, HYDROGENATED RAPESEED OIL, CAPRYLOYL/CAPROYL METHYL GLUCAMIDE, COCOS NUCIFERA (COCONUT) OIL, GLYCERYL CAPRYLATE, HELIANTHUS ANNUUS (SUNFLOWER) SEED OIL, PRUNUS AMYGDALUS DULCIS (SWEET ALMOND) OIL, SORBITAN CAPRYLATE, TOCOPHEROL, ZINC SULFATE, POTASSIUM SORBATE.