Yoghurt Sunscreen Face Cream Spf 50 1+1
A lightweight, sunscreen face and eyes cream-gel that o­ers long-lasting active hydration and protects the delicate under-eye area. Enriched with Yoghurt, a natural source of proteins, a bio-fermen...
Your Need: Spf 50 Sun Protection
RECYCLABLE PACKAGING
CLEAN FORMULAS
ECO FRIENDLY MANUFACTURING PROCESS
Molecular Lab
The first KORRES product with yoghurt -the iconic Yoghurt Cooling Gel- was inspired by Greek tradition as the image of a grandmother slathering yoghurt on her grandchildren to instantly cool sun-dehydrated skin, brings every Greek back to childhood. A century-old nature's superfood for the skin, yoghurt is a natural source of proteins, minerals and vitamins, delivering an instant cooling sensation along with deep moisturising action, nourishing skin. With this amazing natural ingredient taking the lead, along with panthenol and plant oils, the KORRES Yoghurt Suncare formula hydrates and helps protect against photo-ageing. The Yoghurt Sunscreen Cream-Gel features also a bio-ferment of clary sage and bisabolol + ginger root extract, both rich in antioxidants.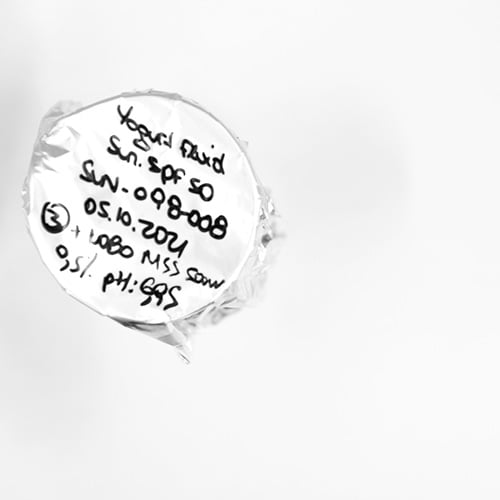 Formulation Lab
A Greek skin superfood, the Yoghurt Sunscreen Face Cream-Gel is ideal for sensitive skin, offering broad spectrum UVA-UVB protection, while delivering long-lasting active hydration, nourishing skin. Antipollution-tested, this product is a must-have year-round, helping protect from photo-ageing and urban pollution. Improved skin moistrurization, elasticity and skin texture, with a unique sense of comfort, are confirmed on first application*. Formulated without silicones, OMC and octocrylene -suncare filters that could be harmful to the marine environment- it cares for the skin as much as it cares for the environment. It features a fresh scent and an invisible-on-skin, non-oily texture leaving no white traces.
*Clinical trial / Self-evaluation (panel of 32 people)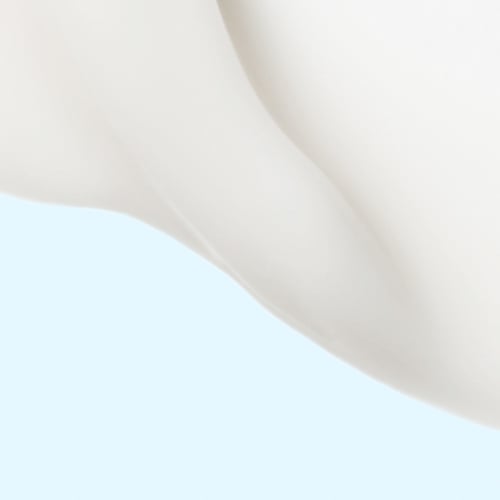 Design Lab
The Aegean white and blue becomes the inspiration for this packaging; a statement of the simplicity and pureness of the alluring Greek natural beauty. 90% of our packaging across all our product lines is recyclable. Paper packaging is FSC certified (Forest Stewardship Council). The 'tree-tick' symbol indicates that the paper has been sustainably sourced, ensuring forest growth, contributing to an overall ecosystem balance.
Recycle Lab
At KORRES we collect packaging waste and ensure it is transformed and reused. We wish to turn empties into beautiful recycled objects, offering them and us a second chance. Our Recycle Lab is fully operational in Greece, aspiring to expand across the globe.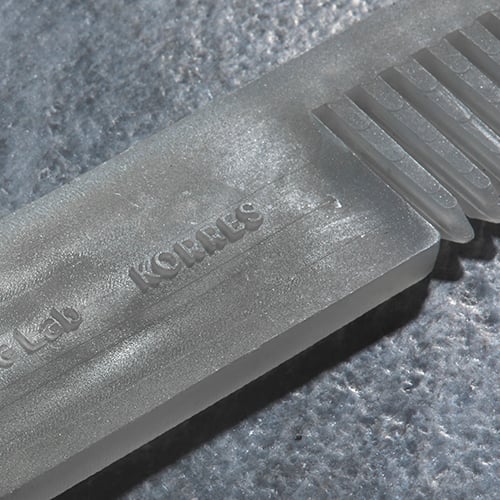 Apply evenly onto face, neck and around eyes at least 30 minutes before exposure to the sun. Re-apply frequently to maintain protection, especially after perspiring, swimming or towelling. In order to reach the protection level indicated by the sun protection factor, sunscreen products have to be applied in a quantity that is equal to 2 mg/cm² (approx. 1/3 teaspoon for the face and neck).
A Greek skin superfood, the product features invisible-on-the-skin texture, spreading on skin, leaving no white marks.Softer and hydrated skin on first application. 9 out of 10 people praised the product's lightweight, non-greasy texture -formulated without silicones.
In vivo self-evaluation test, panel of 32 people, ages 25-56
Before, during and after the sun